But, how do you know how to find a good web design company? What are the questions you should ask? What do you need to look for? 
Let's take a look at four key steps to choosing the right web design company for your business. 
#1. Search For Web Design Companies Online
To find the right web design agency for your business, you need to do some preliminary research online. Build a shortlist of web design companies that you think may meet your needs. Take a look at some websites that rank various agencies and do some digging.
These sites often work with experts or an algorithm to analyze a company's prowess, pricing, and reliability. Companies can change, so they're not always completely accurate. But it'll give you an indication about the companies available and who is behind them. 
While these elements may seem like a no brainer, they are crucial to finding the right fit.
#2. Examine Agency Sites and Client Sites
Examining the web design agencies' websites is one of the essential steps in the process. There are a few things you should look for.
First, if the site looks outdated, old, or just plain clunky in general, then it's probably not the right company for you. After all, their field is web design. A web designer's website should be one of the best ways to sell what they can do. 
If their website isn't exactly what you're looking for, it doesn't mean they're bad. It just means they preferred something different for their brand. You can judge them by the ability to find the information you need quickly and easily. Every website should be that simple. 
If the website has you clicking more than just a few times to find the information you want, it's going to repel consumers. This is the last thing you want to do when it comes to creating a website. 
You should also examine their website's load times, high-resolution images, videos, and graphics. These things may not be the essential parts of a website, but it shows that it understands what's important. 
Moreover, and perhaps more importantly, look at each design agency's client sites. If their client sites are a mess, there's little hope that your site is going to be a winner. Look for stunning portfolios and case studies and follow through on checking the client sites themselves rather than just glancing at the blurb on the agency site. 
Click here for examples of our work.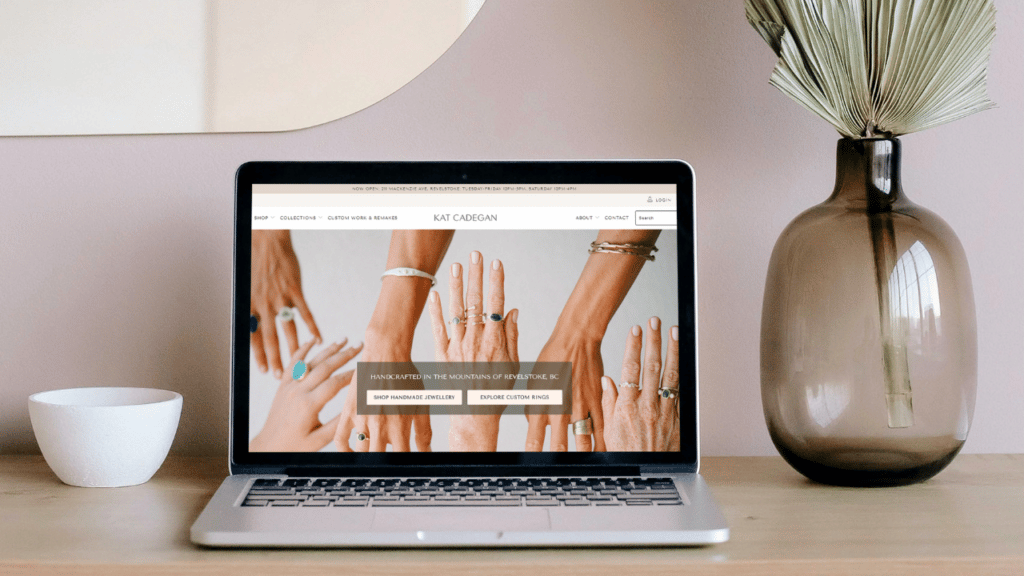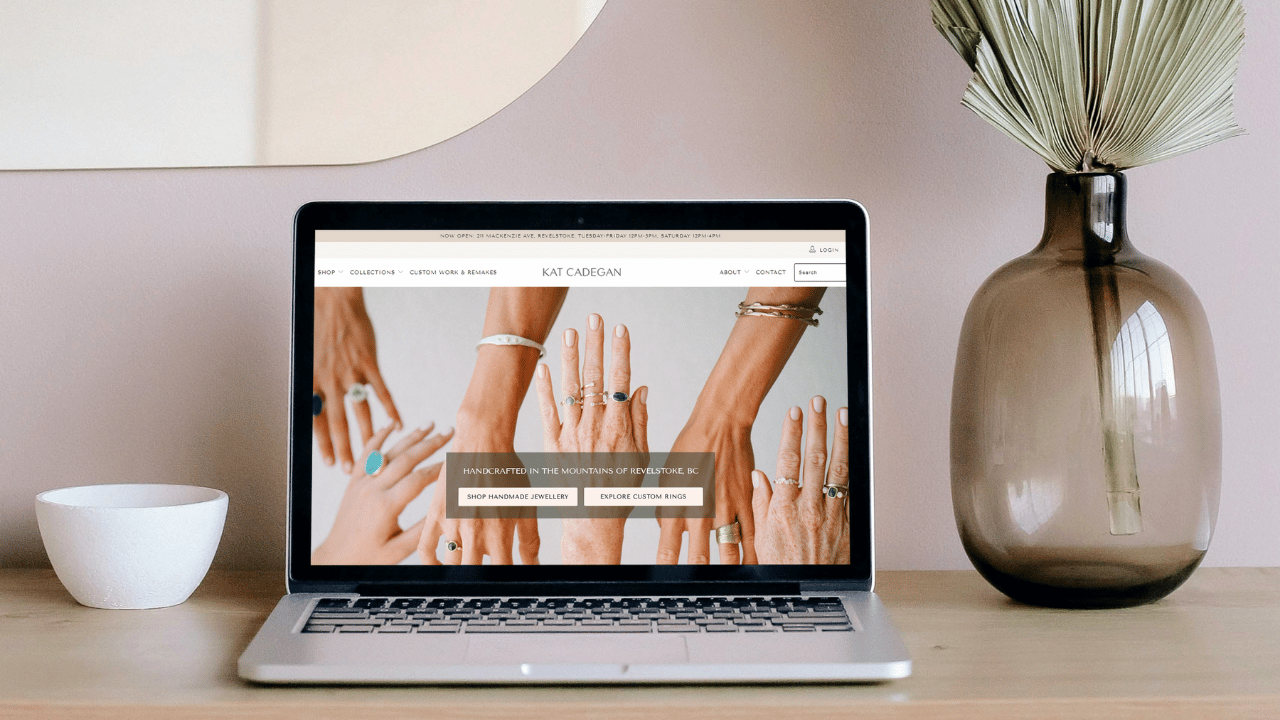 #3. Search For Reviews About Each Web Design Company
While a web design agency's website can be very informative, finding reviews of their service can be an invaluable resource for determining their abilities, follow-through, and work ethic. Google, Yelp, and Facebook can provide a great deal of insight into the company's professionalism, behavior, and reliability. 
Web design companies that get low ratings should be approached with caution. Ratings are subjective, and while a negative review isn't necessarily a dealbreaker, several bad reviews are a red flag. 
Check out our ratings:
Francis G.
★★★★★
Revy web design definitely provides top notch services. The website they built us exceeds our initial expectations. Their team is very professional and together they deliver impressive results.Francis Gagnon - Owner & Manager, Pillows Lodge
Response from the ownerHi Francis, it was an absolute pleasure working with you and seeing the lodge in all its splendor. With a place that special the website was a joy to build. We are sure your guests will have as much fun as we did with the lodge. All the best for the upcoming season!
Jack S.
★★★★★
Laura and her highly capable team were very accommodating when we were building out our website. As many businesses do, we were developing our business model in conjunction with the website. They were very patient with us as we figured things out. Laura has the process dialed, she knows what's important to nail down at the start and it was so satisfying to see it all come together. Excellent local business!
Response from the ownerHey hey Jack! It was so awesome to see your brand develop as we worked together. Here's to your online store running as smooth as your bikes!
Melanie F.
★★★★★
Working with the team at Revy Web Design has been amazing! Through many reiterations and changes we've asked for as we kept changing our minds, they have been quick and delightful to work with. Laura and her team are professional, timely and you can trust that while you are busy running your company/organization, that they are busy keeping everything on track for a beautiful website. I was so impressed with their organizational skills and keeping us on track! I have recommended them to numerous others looking for website/brand work and will continue to do so. We look forward to continuing you work with you and thank you so much for the great work!-Melanie, Kootenay Association for Science and Technology (KAST)
Response from the ownerThank you Melanie, we greatly appreciate your words and the recommendation. You and the KAST team have been a joy to work with. We can't wait to work with more clients around the Kootenays, especially if referred by you and the team!
Whiteworth C.
★★★★★
I am happy to share my exceptional experience working with Laura and her talented team at Revy Web Design. From the moment we embarked on our website redesign and rebranding project, their expertise and professionalism stood out every step of the way.Laura's team understood our vision and translated it into reality with our new brand and the beautiful website they designed for us. Every aspect of the site is elegant, functional, and user friendly. They fully captured the essence of our brand, and infused it with a fresh and contemporary look that perfectly aligns with our business goals.Thank you, Laura, and the entire team at Revy Web Design, for your exceptional work and dedication! You have truly transformed our online presence, and we're excited to continue using your services!Bests,Five Peaks Chalet Revelstoke
Response from the ownerHi Joel and the team, thank you kindly! We know how hard you all work to provide the best for your guests and so are very pleased you chose to work with us to enhance your guest's experience. It was fabulous working with a team who values professionalism, efficiency, and high quality as much as we do. We look forward to continuing to provide support in the future, especially going into the winter of 2023/24. - Laura
Debbie K.
★★★★★
I highly recommend working with Laura and her team. They did a wonderful job of building our new website. Laura is professional and concise every step of the way. She delivers clear content on a realistic timeline. Laura was very patient when working with us. She gave us professional direction where necessary and really listened to our needs. Laura was able to make our vision a reality, resulting in a beautiful, functional website.
Response from the ownerHi Debbie and Ralph, thank you so much for taking the time to write such a lovely review! I'm so pleased that your new site is up and ready for the upcoming rafting season. We'll be checking out the new duckies float trip this year, that's for sure! All the very best and please reach out any time. Laura & the Team
Tristen Van Der V.
★★★★★
Revy web designs is wonderful. They answered so many questions of mine and helped me kickstart my business. Very knowledgeable and professional. Thank you!
Response from the ownerYou're very welcome, Tristen! Wishing you all the very best with your new barrel sauna business.
Michelle L.
★★★★★
Revy Web Design built a beautiful and functional website for my massage therapy business. They were organized and communicative from the get-go with everything on my side laid out for me in easy-to-follow instructions. They were always professional and prompt, communicative and thorough. I always envisioned that creating a website would be a painful process but Revy Web Design proved me wrong. They walked me through every step and made the whole process seamless. I couldn't be happier with the end product! Thanks Laura and team!
Response from the ownerYou're very very welcome! We're super pleased that you love your brand-new website. We hope that it brings you lots of new happy clients and is a stepping stone towards continuing to grow your business. Thank you so much for your review, Michelle!
Learn Q.
★★★★★
I couldn't recommend working Laura and her team more! My site ticked all the boxes from functional and visual aspects. Laura was able to take the designs from my Instagram page and marketing brief and turn them into the intuitive and beautiful site that I was hoping for but couldn't visualize on my own.
Response from the ownerBuilding the Learn QBO site was a joy! As a small business owner, I understand the challenges of Quickbooks and was able to design the site from your ideal client's perspective. Thanks for giving us the opportunity to create a site that makes learning Quickbooks approachable and enjoyable.
Arnoul M.
★★★★★
Working with Laura was an amazing professionnal experience.She built our website exaclty like we wanted, anticipating our needs and seeing through our ideas to understand our vision.I have been impressed by how fast and efficient her and her team are.Couldn't recommend more.
Jenise L.
★★★★★
Laura and her team went above and beyond creating our website. As this was quite a custom job, we didn't really know what the end result would be, my business partner and I are exceedingly happy with the results and would recommend Laura to anyone looking for web design work.Thanks Laura!
Peggy F.
★★★★★
Wow! Laura and her team took an impossible task and made it achievable for me. My website is wonderful. I live with learning disabilities and I am a perfectionist and I simply could not make myself a website, despite being an artist and designer. Laura eliminated all the roadblocks one by one. She gave me assignments and due dates for photos and text, listened to all my needs and wants and put it all together into a site that is perfect for my business! Laura is supportive, patient hard working and talented. I recommend Revy Web Design whole heartedly.
Response from the ownerHi Peggy, this is a fabulous review! It really warms my heart that my team and I were able to build you a website that you love and that it was a fun and supportive experience. The cherry on the top for me is that you're happy to update the images and change the text on your site yourself! I'm looking forward to continuing to work with you to grow Fabulous Farm.
Reworks Upcycle S.
★★★★★
Laura White at Revy Web Design Inc. helped me build a wonderful, new e-commerce store for my eco shop. The entire project was seamless from our initial meeting until the final launch. Laura was very knowledgable, organized and efficient. In addition, she was able to provide great advise and training. I highly recommend Revy Web Design Inc. for any website development.
Response from the ownerHi Solita, you're much too kind and wonderful to work with. We look forward to coming to Beasley and staying at your glamping retreat during the summertime. See you then!
Kyla G.
★★★★★
Working with Laura and the Revy Web Design team was an absolute pleasure! They're not only very talented, but also responsive, fast, and incredibly personable. If you're a business in Revelstoke (or somewhere close) looking for an A+ web design team, this is definitely my recommendation. 10/10, thanks Revy!
Response from the ownerHey Kyla, thank you for the big thumbs up and your kind words! I look forward to our paths crossing again in the future as I loved working with the Kyla, Val, and Becky dream team!
Eric M.
★★★★★
Knowing not much about design and having no idea what it could look like we trusted Laura to have freedom to be creative. We were super stoked about the outcome and wouldn't have wanted it any different. The new website is clean, easy to navigate and fits our business as well as our personal life. Laura puts in a lot of effort and doesn't mind switching it around until everything seems perfect . I highly recommend working with her.
Response from the ownerHi Eric and Connie! I'm so pleased you're happy with the new website. It's so amazing to see how booked up you've been this winter and all the 5* reviews you've earned from your dogsled and kennel tours. Katee our photographer also loved tagging along and taking photos of the dogs this winter for the website. It's hardly considered work when we're having so much fun. Keep up the great work!
Melissa M.
★★★★★
I found Laura through a google search as I was looking for someone familiar with the outdoor adventure business. When I contacted her she got back to me immediately. As it was my first time hiring a web developer, I was a bit apprehensive about the process, specifically regarding pricing and control. Laura was very transparent about her services and associated costs, and sent me useful videos for how to manage the website in the backend (which is very important to me). On top of this, Laura is a very pleasant person to work with. Not only she is organized, direct, and professional, she is approachable, fun, and empathetic. 1000% recommend.
Jeff H.
★★★★★
Laura is a total pro in every sense of the word and a complete pleasure to work with. She's charmingly casual to communicate with face-to-face and yet very organized - a great (but rare) combination. Revy web design as a whole has some real talent in it's ranks (Katee!). It all funnels down to a smooth ride with an amazing end result!
Response from the ownerHi Jeff, thank you for the review! I really love your website - it's secretly (or not so secretly anymore) my favourite ecommerce store. It was such a pleasure working with so many talented individuals, including yourself, to build and deliver a polished and sleek website. I'm excited to watch you build traction and traffic with social media marketing.
Galadriel R.
★★★★★
Laura was amazing through the whole website development process! I had actually hired people in the past to build a website, without success. Working with Laura actually taught me what professional looks like, and has set a very high standard of service. She walked me through many different aspects of how the site will function, sent me very simple step by step tutorials, both in video and written format. Just a pleasure to work with!! I am very pleased.
Response from the ownerHi Galadriel, thank you from the bottom of my heart for this lovely review. You've been a real joy to work with and I've learnt a lot about the world of jewelry from you. Your passion for your craft is very inspiring.I remember my first meeting with you when you told me about the gemstone 'ammolite' and how it transforms based on your viewpoint. I had never seen anything like it in my life! I'm very proud that you chose me to design you a website so you can share your beautiful gemstones with the whole world. See you down in Crawford Bay one day soon!
Mark B.
★★★★★
Laura has created a amazing website product for us! She is very knowledgeable and easy to work with. We would highly recommend Revy Web design!
Response from the ownerThank you Mark and to the team! Building the Speers Construction Inc. site was a real pleasure. We're very proud that a long-established Revelstoke business chose Revy Web Design to redesign their site.
Carter B.
★★★★★
Working with Laura was super easy, helpful, and productive. Much appreciated and we will be working with her more in the future.
Response from the ownerHi Carter! Thank you so much for this review, I look forward to helping you again. Email me any time 🙂
Pau-Ling B.
★★★★★
Laura was great to work with. Very responsive to my queries and able to fix my problem with Mailchimp and Wordpress link. I would definitely recommend her to anyone with any mailchimp issues.
Response from the ownerThank you so much, very pleased to have helped you.
Cliff W.
★★★★★
I found Laura of Revy Web design online and was so glad I did. She is so knowledgeable, friendly, engaging and helpful. She roles up her sleeves and gets the job done. Two thumbs up and 5 stars.Thanks Laura
Response from the ownerHi Cliff, thank you for this kind review. It was a pleasure helping you with email marketing on Mailchimp. Let me know if you need any further assistance in the future as I'd be very happy to help!
#4. Contact The Design Agencies That Made The Cut
Once you've gathered your list, done some research, and sifted through reviews, it's time to gather a list of companies to contact directly. Prepare a list of questions that pertain to your specific needs and some that will address potential shortcomings (especially if you have seen criticism of a specific aspect of one company repeated in reviews). Don't be afraid to address your concerns and ask how the agency is prepared to handle your needs.
The best web design companies will be just as curious about your business and what your goals are as you are of theirs. No matter how the conversation goes, they should ask you many questions in an attempt to understand your brand, project, and needs.
The questions they ask should include your expectations, goals, what your budget is, and your timeline, among other things. Good web design companies want to thoroughly understand their clients so they can do the best work possible. 
Good companies also reply to your questions politely, intelligently, and professionally. They explain things well and clarify anything that might be unfamiliar to you. 
If you're talking to an agency that talks around you in circles with jargon-heavy, vague terms, they may not be the best fit for you.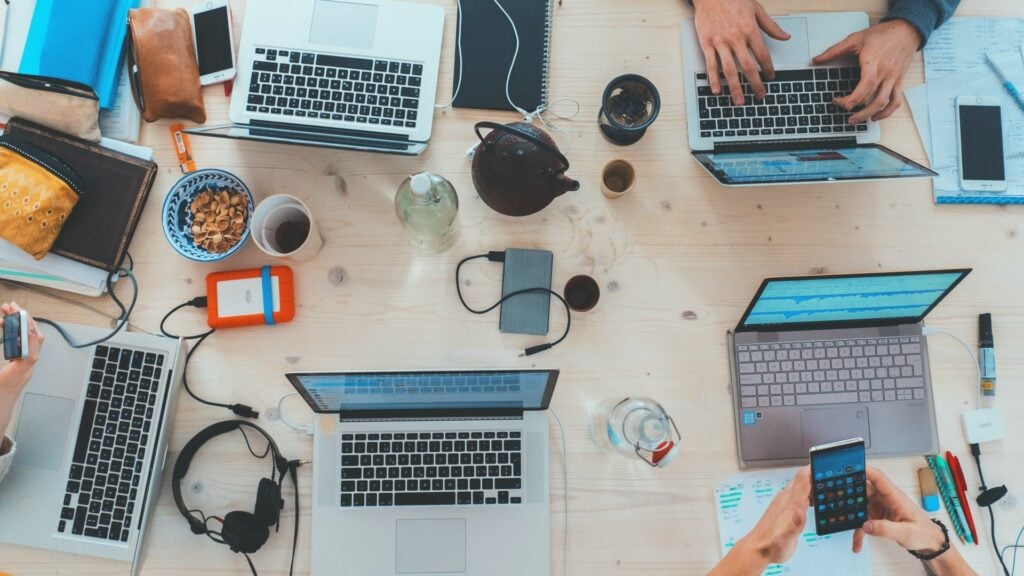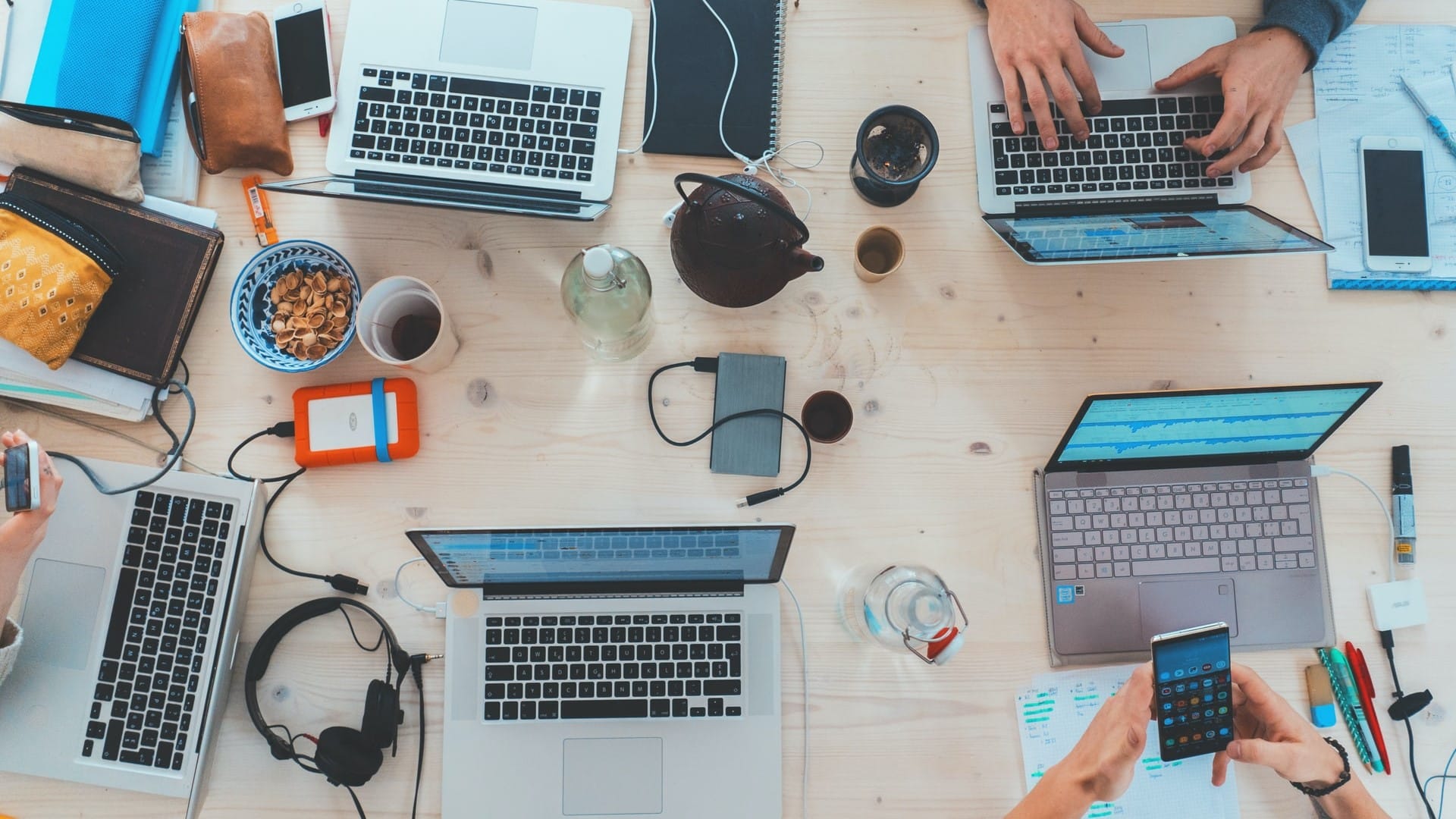 Get Started
Revy Web Design is a community-driven collective of digital service providers. We are passionate about creating beautiful and bespoke websites. We design and build our own templates using an industry-leading WordPress page builder, which means that all our websites are tailor-made just for your business.
Get in touch today, and let's craft a tailor-made digital solution to help your business thrive.