'Social Proof'
A survey by Podium found that 93% of potential customers take reviews into consideration before making a purchase or choosing your service.
This concept, known as 'social proof', helps demonstrate the credibility and reliability of your business. Consider showcasing these endorsements prominently on your website or marketing materials to help build trust with your audience and give them confidence in your products and/or services.
Here are three suggestions for ways you can start collecting and using reviews:
1. Create a feedback form to collect user reviews
You can either build this on your website or use something like Survey Monkey. You could ask your customers for a rating out of 5 and for their comments on your product or service. You can also prompt them with some specific questions, for example:
What did you like most about our product or service?
What could we have done better?
Would you recommend us to a friend? Why or why not?
Is there anything else you'd like to share about your experience with us?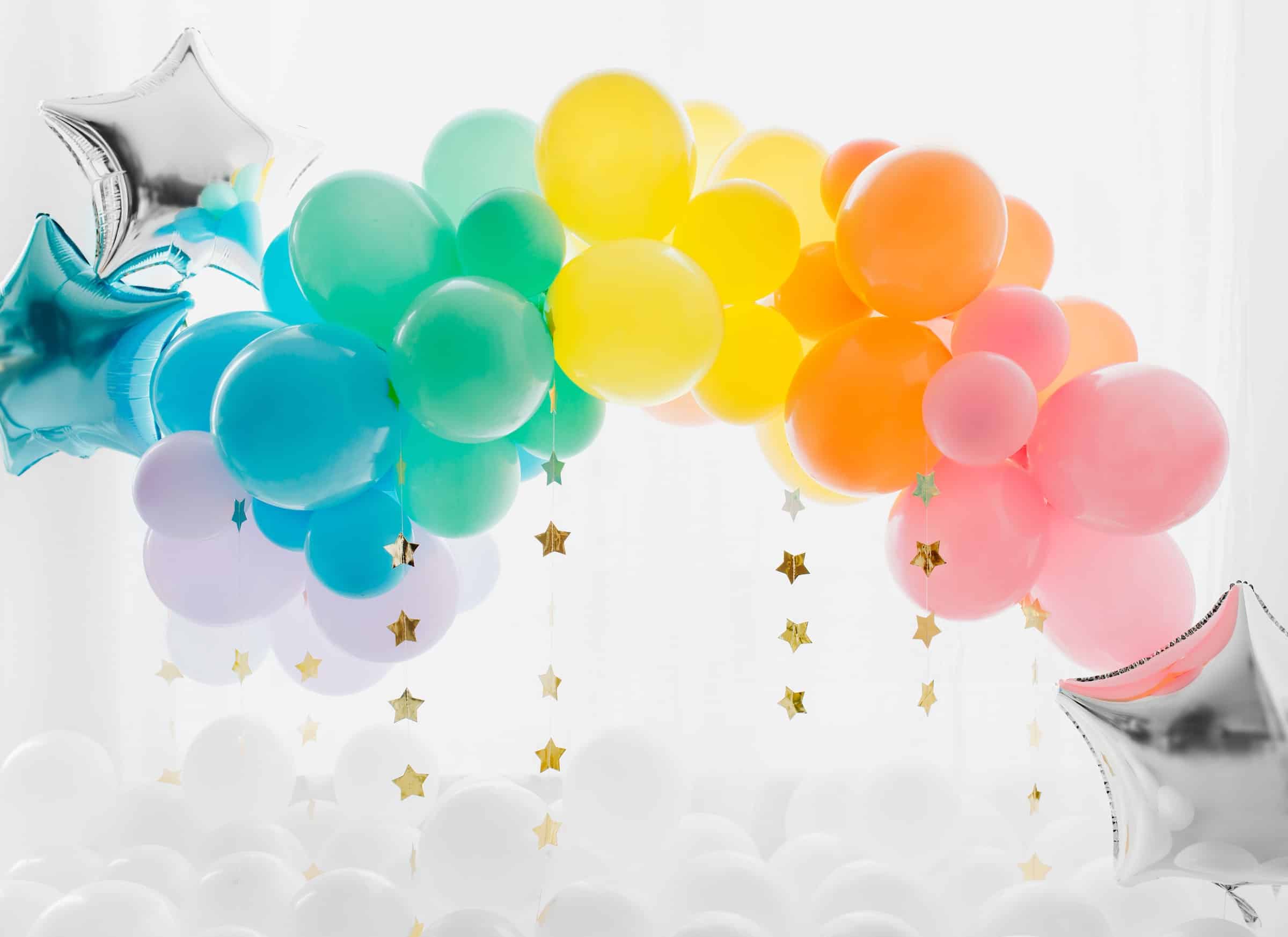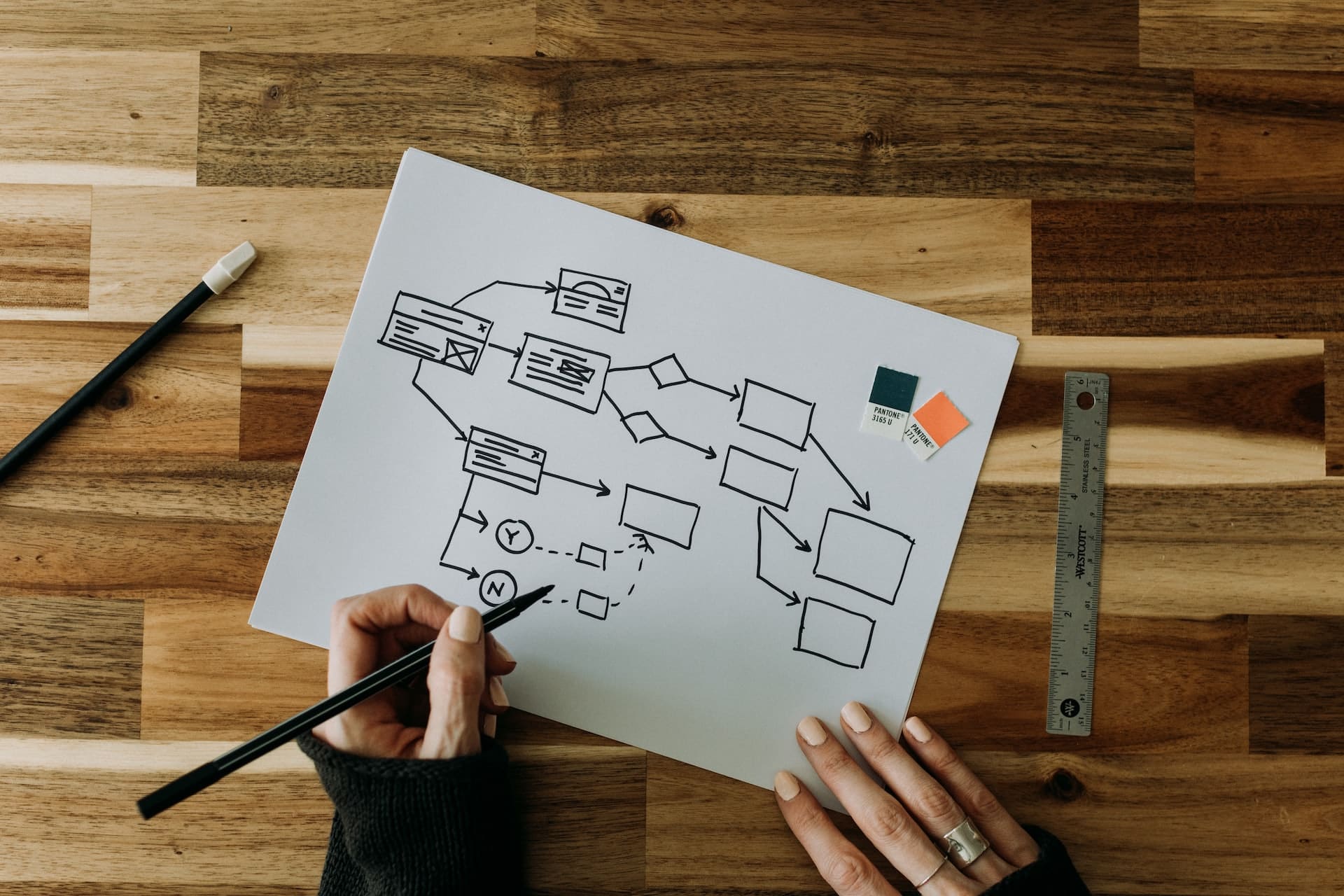 2. Ask customers to leave you a Google review on your Google Business Profile
If you're not sure if you have one, you can check by visiting Google Maps and searching for your business name. If your business appears in the search results, you have a Google Business Profile.
Reach out to your customers and ask them to leave a review on Google after you have completed a successful project or delivered a product to them. 
Google even provides you with a unique Write A Review link to make it super easy. These reviews can make a big difference in attracting new business!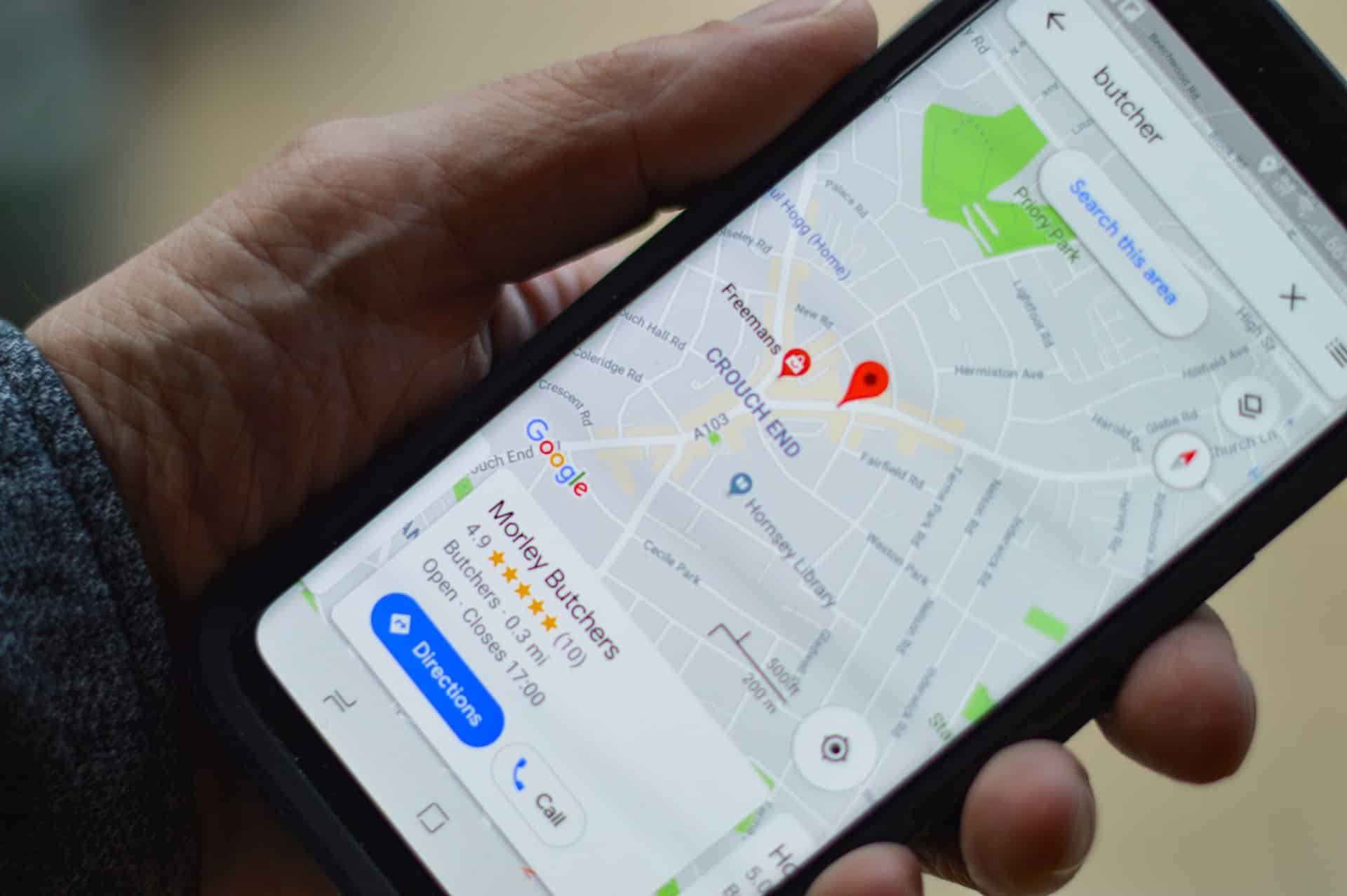 3. Ask customers to leave a review on a 3rd party platform
Examples would be Trustpilot, TripAdvisor, or Yelp to name a few. While it's always a good idea to have at least one source of customer reviews, having multiple sources can provide even more credibility and trust for your business. Consider gathering reviews from a variety of platforms and channels to showcase the diverse experiences and perspectives of your customers.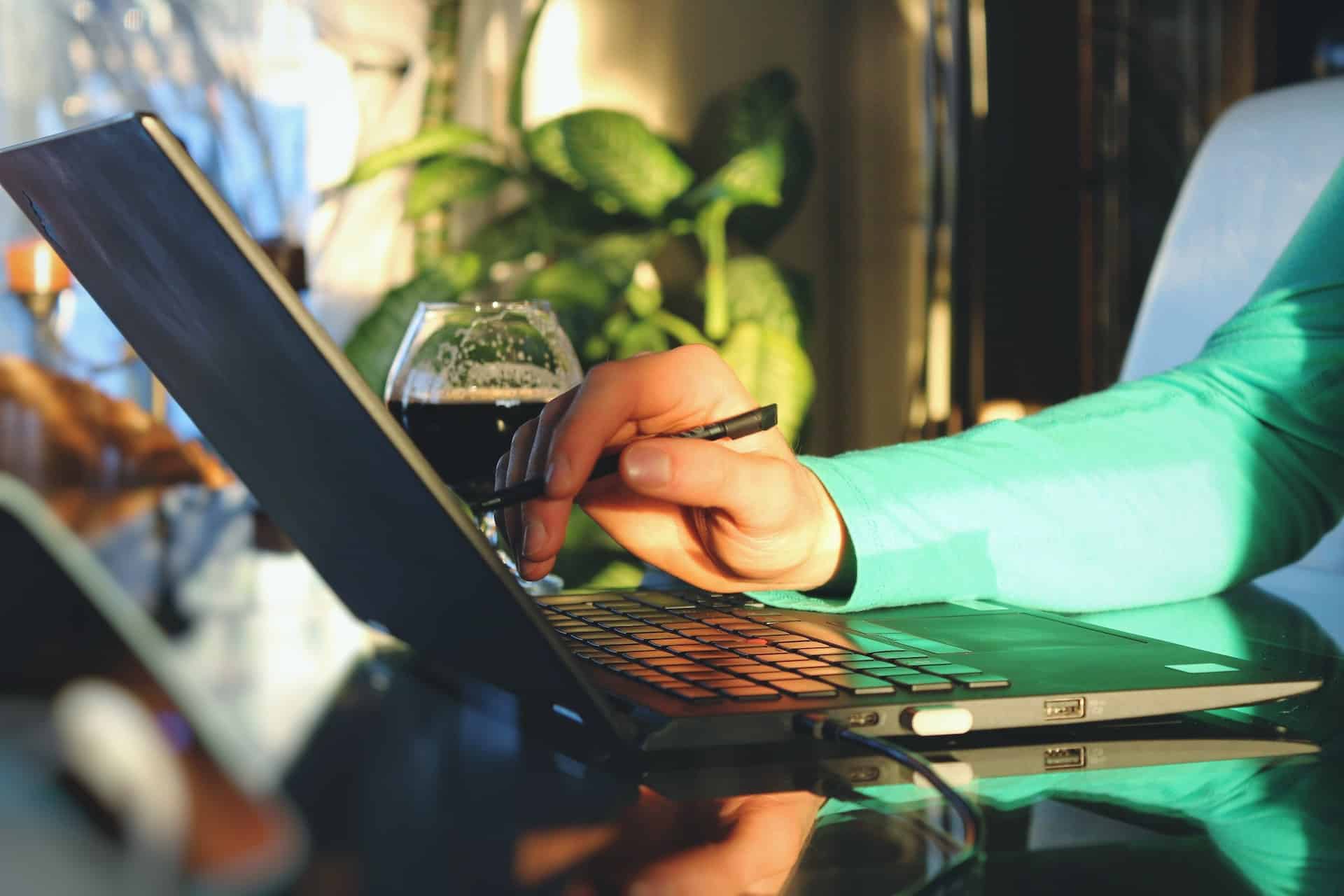 It's never too early (or late)!
If you're brand new in business it's never too early to start thinking about how you can use customer reviews to your advantage. By establishing processes for requesting and following up on reviews, you can set yourself up for success in the future.
Book a free 15-min meeting with me, Laura, to chat about your thoughts and ideas on this topic, and see if there are any insights or strategies we can offer.
Don't wait until you have a full roster of satisfied customers – start building your review-gathering strategy today and watch your business grow.
Debbie K.
★★★★★
I highly recommend working with Laura and her team. They did a wonderful job of building our new website. Laura is professional and concise every step of the way. She delivers clear content on a realistic timeline. Laura was very patient when working with us. She gave us professional direction where necessary and really listened to our needs. Laura was able to make our vision a reality, resulting in a beautiful, functional website.
Tristen Van Der V.
★★★★★
Revy web designs is wonderful. They answered so many questions of mine and helped me kickstart my business. Very knowledgeable and professional. Thank you!
Michelle L.
★★★★★
Revy Web Design built a beautiful and functional website for my massage therapy business. They were organized and communicative from the get-go with everything on my side laid out for me in easy-to-follow instructions. They were always professional and prompt, communicative and thorough. I always envisioned that creating a website would be a painful process but Revy Web Design proved me wrong. They walked me through every step and made the whole process seamless. I couldn't be happier with the end product! Thanks Laura and team!
Learn Q.
★★★★★
I couldn't recommend working Laura and her team more! My site ticked all the boxes from functional and visual aspects. Laura was able to take the designs from my Instagram page and marketing brief and turn them into the intuitive and beautiful site that I was hoping for but couldn't visualize on my own.
Arnoul M.
★★★★★
Working with Laura was an amazing professionnal experience.She built our website exaclty like we wanted, anticipating our needs and seeing through our ideas to understand our vision.I have been impressed by how fast and efficient her and her team are.Couldn't recommend more.
Jenise L.
★★★★★
Laura and her team went above and beyond creating our website. As this was quite a custom job, we didn't really know what the end result would be, my business partner and I are exceedingly happy with the results and would recommend Laura to anyone looking for web design work.Thanks Laura!
Peggy F.
★★★★★
Wow! Laura and her team took an impossible task and made it achievable for me. My website is wonderful. I live with learning disabilities and I am a perfectionist and I simply could not make myself a website, despite being an artist and designer. Laura eliminated all the roadblocks one by one. She gave me assignments and due dates for photos and text, listened to all my needs and wants and put it all together into a site that is perfect for my business! Laura is supportive, patient hard working and talented. I recommend Revy Web Design whole heartedly.
Reworks Upcycle S.
★★★★★
Laura White at Revy Web Design Inc. helped me build a wonderful, new e-commerce store for my eco shop. The entire project was seamless from our initial meeting until the final launch. Laura was very knowledgable, organized and efficient. In addition, she was able to provide great advise and training. I highly recommend Revy Web Design Inc. for any website development.
Kyla G.
★★★★★
Working with Laura and the Revy Web Design team was an absolute pleasure! They're not only very talented, but also responsive, fast, and incredibly personable. If you're a business in Revelstoke (or somewhere close) looking for an A+ web design team, this is definitely my recommendation. 10/10, thanks Revy!
Eric M.
★★★★★
Knowing not much about design and having no idea what it could look like we trusted Laura to have freedom to be creative. We were super stoked about the outcome and wouldn't have wanted it any different. The new website is clean, easy to navigate and fits our business as well as our personal life. Laura puts in a lot of effort and doesn't mind switching it around until everything seems perfect . I highly recommend working with her.
Melissa M.
★★★★★
I found Laura through a google search as I was looking for someone familiar with the outdoor adventure business. When I contacted her she got back to me immediately. As it was my first time hiring a web developer, I was a bit apprehensive about the process, specifically regarding pricing and control. Laura was very transparent about her services and associated costs, and sent me useful videos for how to manage the website in the backend (which is very important to me). On top of this, Laura is a very pleasant person to work with. Not only she is organized, direct, and professional, she is approachable, fun, and empathetic. 1000% recommend.
Jeff H.
★★★★★
Laura is a total pro in every sense of the word and a complete pleasure to work with. She's charmingly casual to communicate with face-to-face and yet very organized - a great (but rare) combination. Revy web design as a whole has some real talent in it's ranks (Katee!). It all funnels down to a smooth ride with an amazing end result!
Galadriel R.
★★★★★
Laura was amazing through the whole website development process! I had actually hired people in the past to build a website, without success. Working with Laura actually taught me what professional looks like, and has set a very high standard of service. She walked me through many different aspects of how the site will function, sent me very simple step by step tutorials, both in video and written format. Just a pleasure to work with!! I am very pleased.
Mark B.
★★★★★
Laura has created a amazing website product for us! She is very knowledgeable and easy to work with. We would highly recommend Revy Web design!
Carter B.
★★★★★
Working with Laura was super easy, helpful, and productive. Much appreciated and we will be working with her more in the future.
Pau-Ling B.
★★★★★
Laura was great to work with. Very responsive to my queries and able to fix my problem with Mailchimp and WordPress link. I would definitely recommend her to anyone with any mailchimp issues.
Cliff W.
★★★★★
I found Laura of Revy Web design online and was so glad I did. She is so knowledgeable, friendly, engaging and helpful. She roles up her sleeves and gets the job done. Two thumbs up and 5 stars.Thanks Laura
Sarah B.
★★★★★
Revy Web Design was fast, easy to work with, responsive and professional. It was an absolute pleasure to work with Laura. We highly recommend working with Revy Web Design for e-commerce website development, and Sunnyside Farm, Landscape and Gardens will be continuing to use Revy Web Design as a part of our on-going business operations.
K K
★★★★★
Laura at Revy Web Design is an exceptional web designer. Laura takes your ideas and runs with it, corresponding with the client every step of the way. She takes pride in her work and will help you at any moment throughout the process. I highly recommend Laura at Revy Web Designs you won't be disappointed. Thank you Laura !!
Melissa K.
★★★★★
Laura at Revy Web Design helped us redesign our website. We were very happy with the result. She provided prompt responses to our questions and fresh ideas that we had not considered. The pricing was more than reasonable and I would highly recommend her.
Roberto P.
★★★★★
With limited content available Revy Web Design created a website that exceeded my expectations. The design work approach is the same as a bespoke tailor. Laura swiftly and efficiently linked market leader applications with powerful open source software e.g. QuickBook, Woocommerce or Shopify, G Suite for Business, MailChimp etc. The combination of software was tailored to suit the business.Revy Web Design provides tools that reduce cost. The ROI is significantly less administration work and minimized labour cost. Accounting, customer service, advertising, market research, inventory management, inventory management, auto replenishment of stock, shipping....The combination of open source software and paid applications delivers the maximum benefit at a low monthly cost. Affordable for a sole proprietor with limited income.I previously worked for over 20 years as a database programmer, integration consultant, IT manager, phone support and other roles. I was told once attitude and aptitude is more important than knowledge. Laura has an insatiable curiosity and desire to seek out better solutions. On several occasions I increased the scope of requirements, changed what I asked for with little notice. So far all of my requests have been met or exceeded. All of my bad suggestions were rejected and replaced with something superior.Short version - Good value for money. Excellent service.P.S. I am excited to see what Revy Web Design will do with professional photographs and content.
Rebecca R.
★★★★★
Laura has been absolutely amazing to work with! She is so knowledgeable in the land of technology, and has helped me go from the "vortex of mass confusion" to feeling like I got this. She is extremely efficient, professional, and no question is too big or small for her! What a gem. Will definitely be recommending her to others!